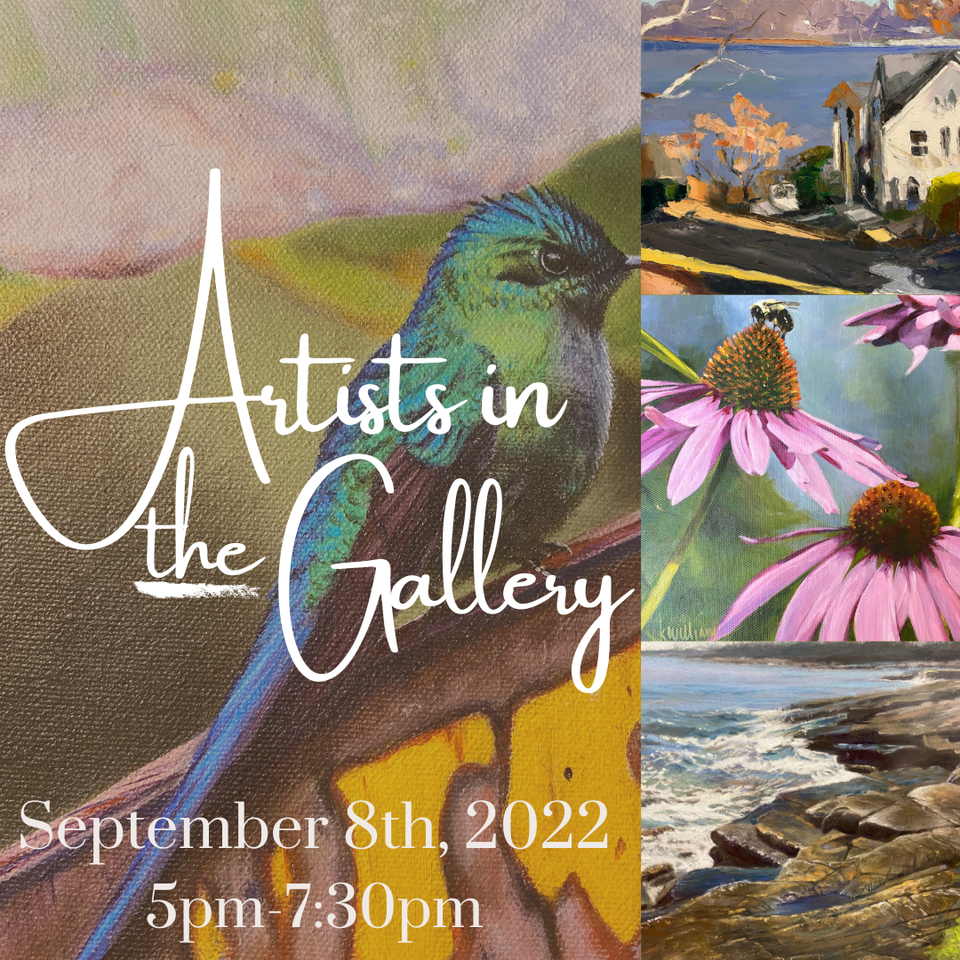 Artists in the Gallery 2022
Please join us for our annual exhibition and sale on September 8, 2022.
We will be welcoming the public between 5-7:30 PM.

Come meet and mingle with our local artists and artisans and hear the stories and inspiration behind their work.
The following artists will be joining us at Artists in the Gallery!
 
Ed Bak - Fine Art/Pen & Ink
Bill Booth - Lamps
Bill DeBernardi - Fine Art
Sheree Daugherty - Jewelry & Ornaments
Fred Ferraro - Leather
Bud Gibbons - Fine Art
Leo Goode - Fine Art
Rita Haldeman - Fine Art
Andrew Hazelton - Fine Art/Giclee Prints
Nancy Howarth - Fine Art
Kevin Kostelnik - Fused Glass
Lydia Mack - Fine Art
Christina Neumann - Flora Crafted Honey
Joe Teplitz - Photography
Kim Williams - Fine Art
 
Appetizers and Refreshments
will be served.