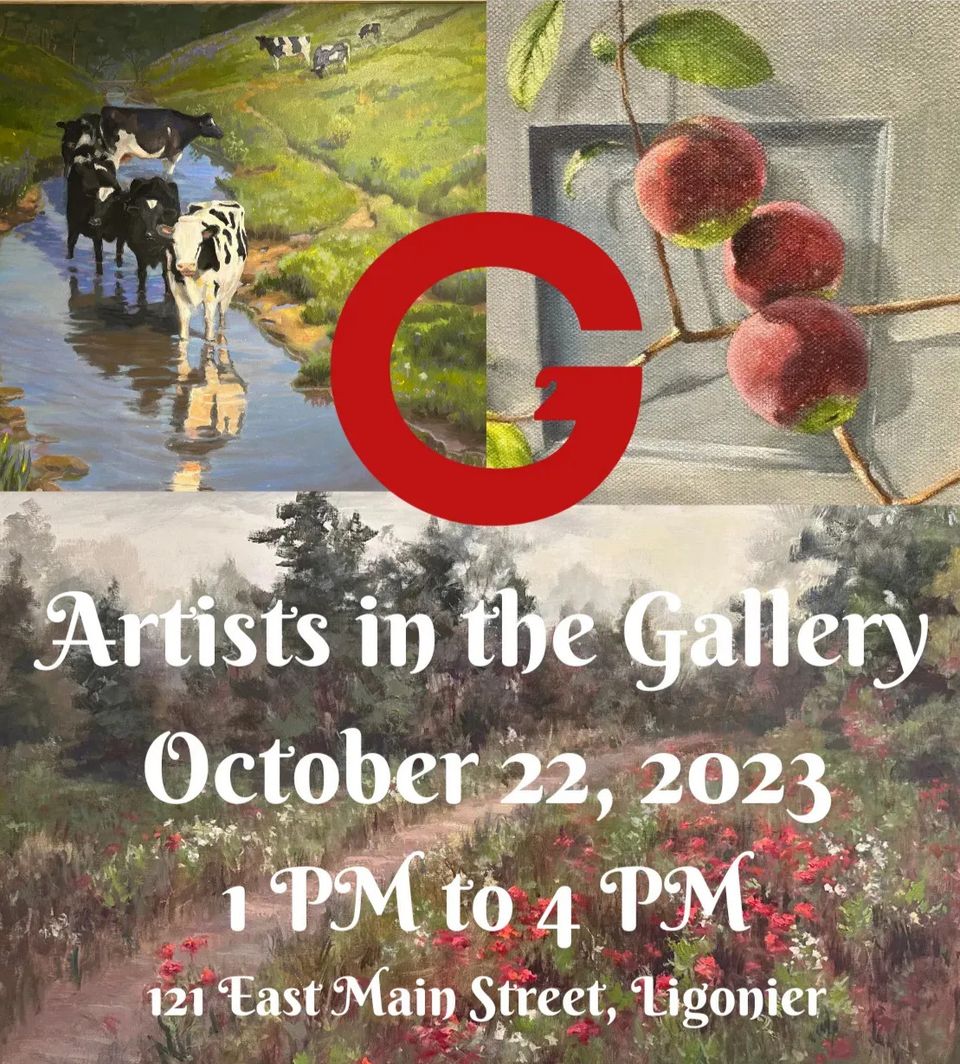 Artists in the Gallery 2023
Please join us for our annual exhibition and sale on October 22, 2023.
We will be welcoming the public between 1-4 PM.

Come meet and mingle with our local artists and artisans and hear the stories and inspiration behind their work.
The following artists have confirmed that they will be joining us at
Artists in the Gallery!

Bud Gibbons
Dix Baines

More to Come!!
Refreshments
will be served.